Shena Hernandez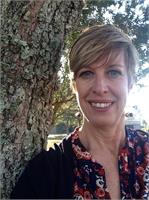 In every class, Shena strives to find that perfect balance between effort and ease. Originally drawn to yoga as a "workout" alternative, she quickly found that the "work-in" was what continued to bring her to class time and again. Her love of yoga and its benefits drew her to Many Rivers YTT in Tallahassee, Florida, where she completed her 200 hour teaching program, joined Yoga Alliance, and started GetBentYoga.org. Various styles of yoga were studied at Many Rivers including vinyasa flow, Ashtanga (the original power yoga), hot and yin yoga, as well as the history and philosophy at the foundation of traditional yoga.
Although originally drawn to a more active challenging flow class, her 200YTT opened her to the joys of different yoga disciplines and now she claims they are all her favorite. Her personal practice of the day could be an active flow class or a relaxing yin or restorative class dependent on what the mind and body need. In this rush of a world we live in today, having the space to explore stillness and breath, and to find that inward turning is incredibly important. Her goal is, and will continue to be, to share the peace, strength, and flexibility that comes from a regular yoga practice.
Shena Hernandez instructs the following:
Pairing yoga postures with breath we create a flowing, moving meditation while improving our strength, flexibility and balance. We move fluidly from pose to pose. Suitable for all levels.