Will Wise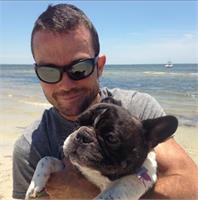 Will's vision for watching and helping people move has been a passion and an occupation for more than ten years. Will became familiar with yoga in 1997 through the teachings of Robyn Ceballes, Vinyasa Yoga Instructor. After attending the Core Institute 600 HR Integrated Myofascial Program in 2005, Will continued his study in body-work, travelling to Thailand to study Thai massage with Master Prischet Boonthunme. In 2012, Will began studying under myofascial mastership of John Barnes. Currently, Will is doing the KM, Kinesis Myofascial Integration, training with Tom Myers.
In Will's yoga career of eight years he has studied under the teachings of Don & Amber Stapleton, author of Self Awakening Yoga; the teachings of Swami Satchidananda, Tias Little & Rusty Wells. Students appreciate Will's unique ability to infuse his playful & flowing Vinyasa with yoga philosophy, technical alignment and heart felt humor.
Will Wise is currently not instructing any classes.