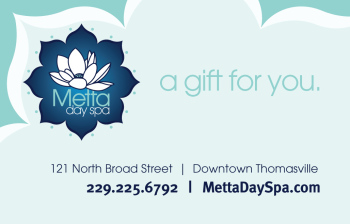 A gift certificate from Metta Day Spa is the perfect way to make someone feel special and appreciated!

Purchase a gift certificate for a Dollar Amount, and let the lucky recipient decide how they want to spend their time with us. Below are some suggestions for dollar amounts, or you can designate any amount you desire on the Kindness Kard. Browse our Spa Services and Spa Packages page if you need help deciding.


PURCHASE GIFT CERTIFICATE


Gift Certificates are redeemable for services or retail merchandise only; and may not be redeemed for cash.